Know all about our services, offerings and helping for your organization.
Business Continuity
Business Continuity is the most important for any business all the time, especially in this unprecedented time. Business continuity means our businesses should run securely without any distractions in any circumstances. An efficient IT System has become the necessity and the backbone of any business to grow at the right place.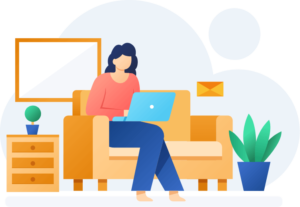 Workforce Productivity
Productivity is the key to Profitability. Time has changed hence you must be educated to get the best use of your softwares or applications.
Workforce Productivity is measured by the level of efficiency of the employees at the workplace, using Advance, Secure, Reliable & Authentic Office Applications for Content Creation (like Documents, Images, Presentations, Spreadsheets, PDF, Notes, Audio, Video, etc), Seamless Collaboration and Fast & Secure Communication.
Key Points for Workforce Productivity are:
Selection of right Office Applications & Tools
Employee Training to use those Applications and Tools
Operational Efficiency & Security
Operational Efficiency is measured by Business Process Automation, Information Integrity, Data Safety & Security.
Adoption of Right Automation Software for Process Standardization, Integration, Control & to Eliminate Duplication of Work in Core Business Operations like Finance, Sales, Manufacturing, Purchase, Inventory, Costing & Warehouse, etc. Information Integrity is necessary for the accuracy, consistency, and reliability of the Information content, Processes, and Systems. Information Integrity is very important for Management for Decision Making and Forecasting for continual Business Growth.